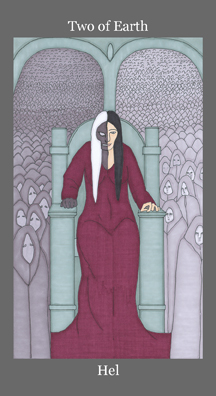 Two of Earth ~ Hel
Norse Goddess of the Underworld
If both are the reality, there is no choice.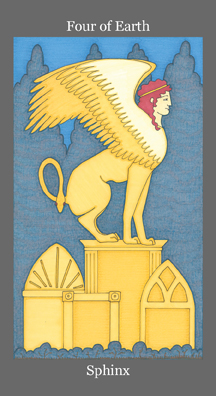 Four of Earth ~ Sphinx
Greek Monster of Fate
How you define your life, limits your life.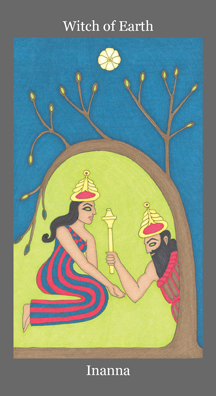 Witch of Earth ~ Inanna
Sumerian Goddess of Fertility
Make magic in partnership with natural forces.