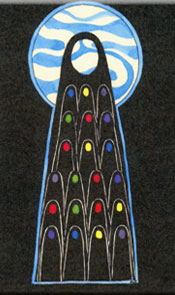 Order: Tarot of the Crone
- 3rd Ed. Published April 2017

Read Reviews

Originally sold in 2002 as a handmade limited edition, the Tarot of the Crone is Ellen's first deck. The new (3rd Ed.) publication came out Spring 2017 and is now available for order!

The Tarot of the Crone is inspired by the ancient holy one. She is grandmother, witch, and hag. She has been ignored or trivialized because she holds powers that others fear or deny. Powers of time and transformation, of death and shadow, of wisdom and pain, of magic and wonder.