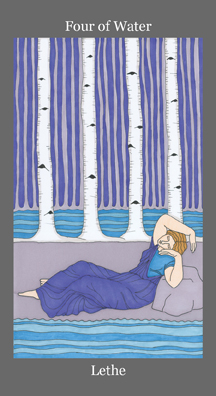 Four of Water ~ Lethe
Greek Goddess of Forgetfulness
Let the memory of evil be washed away.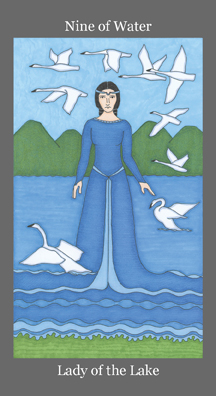 Nine of Water ~ Lady of the Lake
British Goddess of the Quest
Make a wish, take a vow.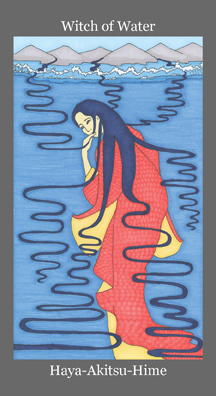 Witch of Water ~ Haya-Akitsu-Hime
Shinto Goddess of the Sea
Every stream ends in the sea, to rise anew.