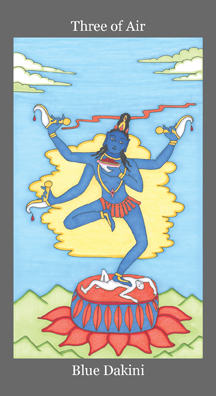 Three of Air ~ Blue Dakini
Tibetan Goddess of the Knife
If it is not real and true, sever the ties.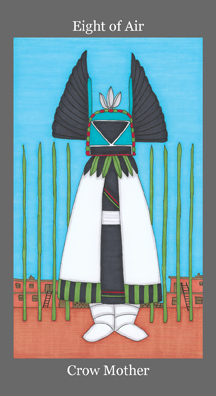 Eight of Air ~ Crow Mother
Hopi Goddess of Initiation
Take responsibility to break through restriction.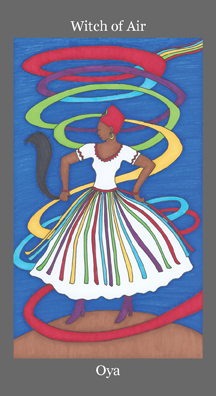 Witch of Air ~ Oya
Santeria Goddess of the Whirlwind
Tear the veil between worlds, and anything can happen.